Functioning DSS
The Dss drill is the only one drill provided with a microthread.
The microthread, inverted in relation of drilling direction, allows the coupling of an original adjustable stop.
The stop can be positioned at any height, through a continuos micrometric setting.
During drilling the stop is kept in place by a clutch ring here in yellow.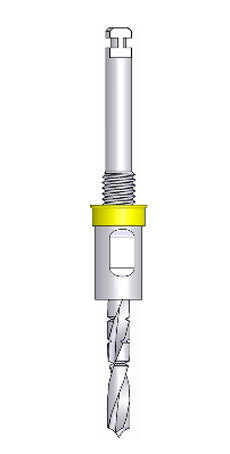 VIEW UTILIZATION DSS