The Soft Dilator is an instrument of new conception, which is distinguished from the traditional osteotomes for its original shape.
The Soft Dilator has these features:
polygonal section
cylindrical-conical profile
concave sides
smoothed edges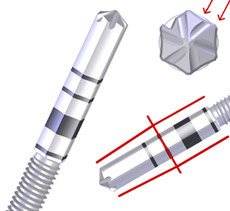 The Soft Dilator has rounded forms except for two sharpen parts:
the apex, cutting in normal rotation (clockwise)
a single axial edge cutting in reverse rotation (counterclockwise).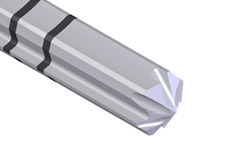 The Soft Dilating System consists of a set of instruments of increasing diameter.
The Soft Dilators are employed with a special offset handle, provided with a coupling button and a sliding heavy grip.

The handling consists of a movement of axial insertion combined with alternate angular rotations (of about 60°).
The sequence of Soft Dilators is built with linked increments of diameter: the diameter of the apex of each next dilator is in fact identical and corresponds to the diameter of the cylindrical part of the previous dilator.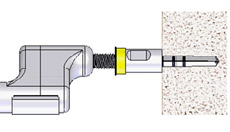 Through the rotation movement, the Soft Dilator's smoothed edges develop the circular area of the cross section of the implant site.
The use in sequence of Dilators with increasing diameters takes to the progressive conformation of the implant site through the dislocation and centrifugal compaction of the bone structure.
Each Soft Dilator is also provided with a microthreaded shank that allows the coupling with a screwed DSS stop suitable for micrometric setting (Drilling Security System).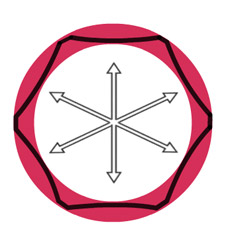 VIEW VIDEO

VIEW EXPANSION SDS

DOWNLOAD BROCHURE SDS - ENGLISH

DOWNLOAD BROCHURE SDS - DEUTSCH

DOWNLOAD BROCHURE SDS - FRANCAIS

DOWNLOAD INSTRUCTION MANUAL SDS - ITALIANO

DOWNLOAD INSTRUCTION MANUAL SDS - ENGLISH

DOWNLOAD INSTRUCTION MANUAL SDS - DEUTSCH

DOWNLOAD INSTRUCTION MANUAL SDS - FRANCAIS
LIBRETTO_SDS